COIL stands for Collaborative Online International Learning.
Pedagogy to connect with overseas universities online and provide an interactive and collaborative learning environment in and outside class.
Enables collaborative and comparative learning between two or more countries.
Improves students' leadership skills, project planning, management skills, and ICT literacy.
Fosters networks among faculty members through collaboration in each course (potentially
leading to joint research).
Provides opportunities for international exchange for students who cannot study abroad
with various constraints.
Provides a new form of global education that combines virtual and in-person educational methods.
The report includes the international symposium indicated below. We hope this gives you a better idea of what Sophia University has done for this project.
---
International Symposium: Inter-University Exchange Project "COIL" was held on December 15, 2022.

Thank you all for joining us!
Please check the recording from here.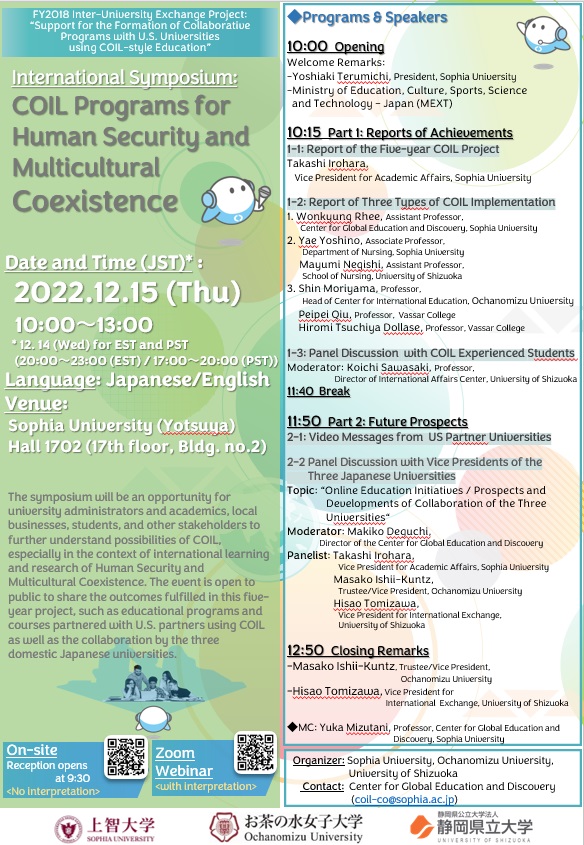 ---
News on Sophia's COIL
Inquiries about the
contents of this page
Department Name

Center for Global Education and Discovery
Contact

Bldg.2, 1F