Exchange students who are not Japanese citizens must obtain 'college student' or other suitable visa status in order to register for courses at Sophia University.
A temporary visitor visa is not acceptable. Please make sure you have enough time to obtain the visa before entering Japan.
Those who have Japanese nationality are required to enter Japan with their Japanese passport.
Students holding other types of visa status, such as permanent residence, please inquiry us at the time of application.

N.B: We do not allow exchange students to enter Japan with short-term visitor visa then change residence status to college student visa because it is not guaranteed that they will be able to obtain a student visa. In the past, there were many cases that the immigration office rejected the status change and students went back home country.
About "The Period of Stay" of Status of Residence
Duration indicated on "The period of stay" of the COE, VISA, or Residence Card, is issued longer than your actual period of stay. Please note that it does not mean that you are permitted to study abroad for that period of time, nor does it mean that you are permitted to stay in Japan for that period of time.
For the length of participation in the Sophia's Exchange Program, please refer to the Acceptance Letter on Sophia Go Global portal.
After completion of the exchange program, you cannot stay in Japan even if you have the remaining status of residence. That is; if you participate in the Sophia University exchange program, you may not stay in Japan after September 20 for the Spring Semester, and after March 31 for the Autumn Semester.
VISA Application
It is the applicant's responsibility to apply for VISA.
In order to apply for a College Student Visa, the student must present the Acceptance Letter from Sophia University, CERTIFICATE OF ELIGIBILITY (CoE) issued by the Immigration Bureau and a valid passport to a Japanese embassy or consulate either in the country of citizenship or in the country where the student's home institution is located.
Certificate of Eligibility (CoE)
The Application of CoE must be filled out properly by applicants and must be submitted on our Sophia Go Global Portal at the time of application. Then Sophia University will apply the CoE for applicants.
The CoE will be issued by Tokyo Regional of Immigration Services Agency of Japan around early February for Spring Semester application / around early August for Autumn Semester application.
Once the CoE is issued, we will promptly send the Digital CoE (in email text format) to the respective students via email.
After you receive your Digital CoE, please confirm that it corresponds with the information in your passport, which you will use for entry into Japan.
This Digital CoE is required for both your VISA application and entry into Japan. We recommend that you print it out.
Acceptance Letter
After you receive Acceptance E-mail from Sophia University, you can download your acceptance letter on Sophia Go Global Portal.
Guarantor in Japan
You may need to write the name of a guarantor in Japan for your visa application.
If you do not have a guarantor in Japan, please refer to the "Guarantor Information" on Sophia Go Global Portal.
Resident Card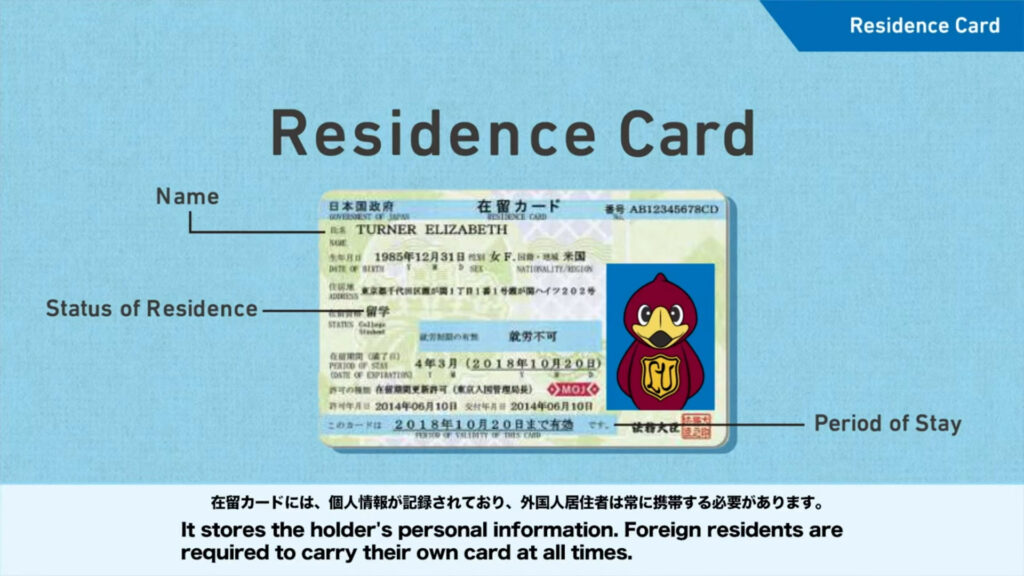 In exchange for the CoE and College Student VISA, all students with a "College Student" status of residence will be issued a resident card at Narita, Haneda, Chubu, and Kansai Airports, besides having a seal of landing verification stamped in your passports.
At other ports of entry / departure, a seal of landing verification will be stamped in the passport and the description which states "a resident card will be issued later" will be made near the stamp. In this case, after you follow the residency procedure at the municipal office of the city/town/village, a resident card will be mailed by the Regional Immigration Office to the reported place of residence.
Working Permit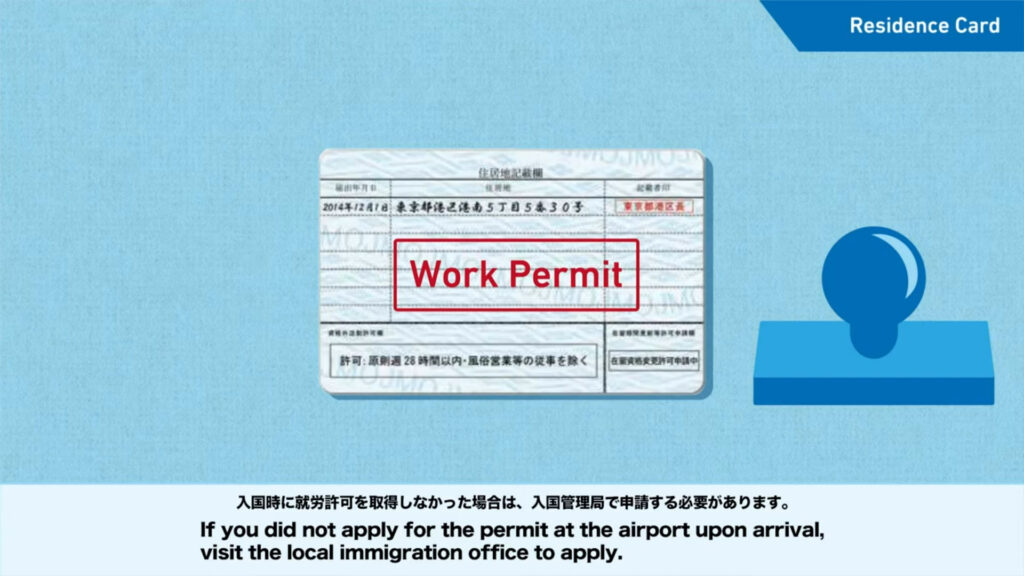 If your VISA status is categorized as "College Student," generally, part-time job is not permitted. Both the VISA requirements and Sophia University emphasize prioritizing your studies. Part-time job with the intention of saving money is prohibited.
However, for the purpose of supplementing your living expenses, you can obtain permission to engage in part-time work upon receiving the necessary authorization.
Unless you obtain this permit from the Japanese government, you will be regarded as working illegally in Japan and may be forced to deport from the country.
If you wish, you should submit the "Application for Permission to Engage in Activity Other Than That Permitted under the Status of Residence Previously Granted" at the passport control.
You will be allowed to be able to work part-time up to 28 hours per week, and up to 8 hours per day during long vacations.
Please make sure to check the following website of Immigration Bureau of Japan for more information and restrictions of the permit in advance.
https://www.moj.go.jp/isa/applications/procedures/16-8.html?hl=en
If you missed to submit the application upon your arrival, you will need to visit the Immigration Bureau in Tokyo later, which will take much more time for receiving the approval.
Inquiries about the
contents of this page
Department Name

Center for Global Education and Discovery
Contact

Bldg.2, 1F