Exchange among students
SSIC (Sophia Student Integration Commons) was opened on the 1st floor of Building 11 in December 2017 for the purpose of promoting communication among students.
---
Exchange events among students at SSIC
SSIC was set for people who want to make friends with international students and Japanese students.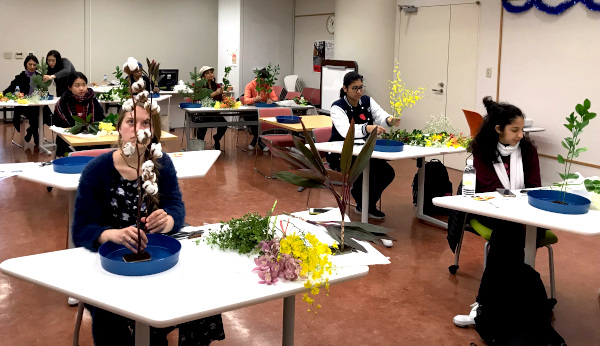 We have events such as "Flower arrangement Experience", "Tea ceremony Experience", and "Let's talk in Japanese" while having lunch with the University staff.
Off-campus activities such as "agricultural experience" and "Hiroshima Tour" for 3 days and 2 nights are also held.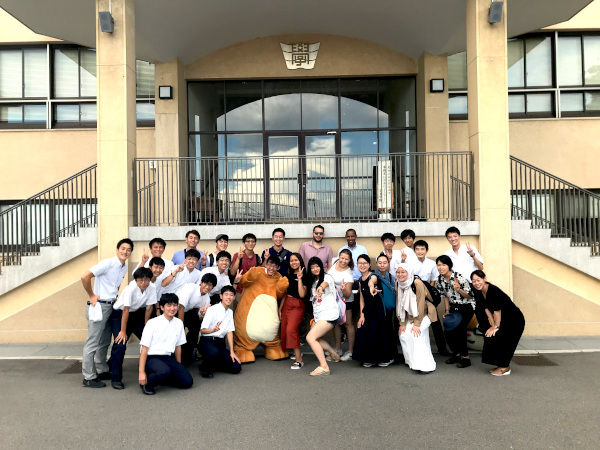 SSIC aims to revitalize exchanges among students!
Please drop by the first floor of Building 11.

Up coming events will be announced on Sophia University official LINE @ and SSIC twitter.

As for LINE official account, content are categorized into 9 categories. In order to receive information from SSIC, please select "Student Peer Exchange/Life Support" when you register this account.
SSIC can also be used as a space for student events by students. If you are interested or want to use SSIC as such a space, please contact us:
Contact
SSIC coordinator, Center for Student Affairs

* For information on the use of the "resting area" in SSIC, please contact Coordinator for Students with Special Needs in Center for Student Affairs.
Inquiries about the
contents of this page
Department Name

Center for Student Affairs
Contact

Bldg.2, 1F