Prayer Room
Sophia University opened a Prayer Room on campus for students, faculty and staff who needs to pray based on background of cultures and religions in an effort to serve the needs of increased diversity in nationalities, cultures and religions. To use the Prayer Room, students must register at the Center for Student Affairs (Service Desk 9, 1F, Bldg. 2). Details of Prayer Room are as follows: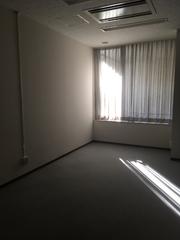 Information for use
■Information for use

(1) Location:

Room 108, 1st Floor, Building 11 (11-108), Yotsuya Campus, Sophia University

(2) Opening hours:

[Monday-Saturday] 8:00 – 22:00
[Sunday, Holidays] 8:00 – 20:00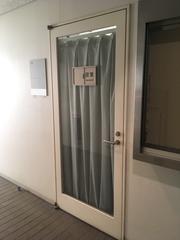 (3) Eligible users:

All students enrolled at Sophia University or faculty and staff of Sophia University who need prayer or meditation time for religious reasons.

■Procedures:

(1) Show your student ID card at service desk of Center for Student Affairs and fill in the application form with following information:

・ Student number
・ Full name
・ Faculty/Department
・ Contact information
・ Day of week, time of use; purpose and duration of use

(2) Based on the application form, you will receive permission for use from Center for Student Affairs. You may then start to use the room.

■Other Notes and Regulations:

・Please wait a while when other people are using the Prayer Room.
・The following is NOT allowed:
– To use the room for the purpose other than prayer.
– To leave personal belongings.
– To put up posters or decorations without permission.
・Wash area and Qibla is not available.

■Inquiries:

Center for Student Affairs (Service desks ⑨, 1F, Bldg. 2) TEL 03-3238-3525
————————————————————————————————————

※ Sophia University has a Center for Islamic Studies, serving as a leading center for Islamic studies in Japan. Sophia has an expanding network of 316 partner universities in 58 countries and regions (as of January 1, 2020.) Sophia offers education and research environment for many students and researchers with different nationalities and cultural and religious backgrounds. Selected for "Top Global University Program" of Japanese Ministry of Education, Culture, Sports, Science and Technology (MEXT), Sophia aims to improve its educational environment by accepting diversity on campus.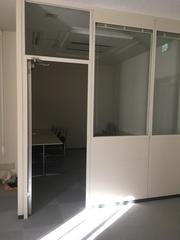 Inquiries about the
contents of this page
Department Name

Center for Student Affairs
Contact

Bldg.2, 1F