Azalea House is a four-storied apartment style residence which includes eighty furnished individual rooms. Each room contains kitchen, bathroom, bed, air-conditioner, desk, closet, and individual wi-fi.
(Message from President of Azalea House, Haruo Yokoyama)
It was established in 1978 under the cooperation with Sophia University. Then we have 80 students from 23 countries and they go to Sophia Univ. as well as other universities. They are mostly 1 year exchange students to study so-called Japanology such as Politics, economics, literature, culture and so on about Japan in Japanese.
I am the Founder and Owner who has graduated from Seton Hall University, Catholic supported and having a long partnership with Sophia Univ..
Enjoy Tokyo and Azalea House! I am looking forward to seeing you!
BASIC INFORMATION
Direction to Sophia
Discount for Sophia's exchange students
A ¥1,000 per month discount.
Images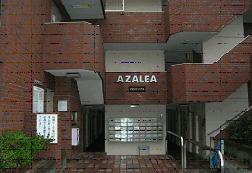 (Entrance)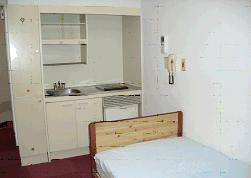 (Room)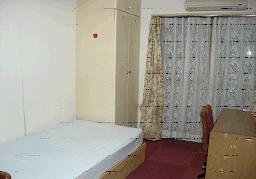 (Room)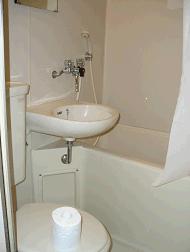 (Bath unit)
Inquiries about the
contents of this page
Department Name

Center for Global Education and Discovery
Contact

Bldg.2, 1F